Dalton, GA (October 12, 2021) —The Floor Covering Education Foundation (FCEF) is excited to welcome Bill Blackstock to its Board of Directors. Blackstock will be filling the seat currently held by Dean Thompson, Blackstock's predecessor at RFCI. With Thompson's retirement, Blackstock will be taking on his role as president and CEO of the Resilient Floor Covering Institute and his seat on the FCEF Board of Directors.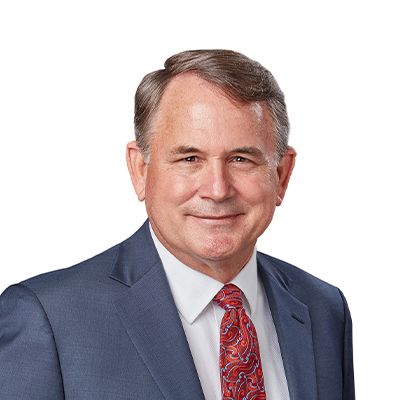 "With a small management team at FCEF, we depend on an engaged board to help move us forward and promote our efforts within the industry," said Jim Aaron, Executive Director of FCEF. "We've benefited greatly from Dean's voice, and we're excited to bring Bill in to share his perspective."
Blackstock will meet with FCEF leadership and the rest of the Board in person at their November 10th meeting in Chattanooga, TN. The Board meets in person twice a year to provide insight, ideas, and support to the FCEF team.
"I've got some big shoes to fill taking over Dean's seat, but I'm excited to get involved with FCEF and their efforts to resolve the installer shortage," said Blackstock. "We are all impacted by the lack of qualified installers and I'm excited to be a part of the solution with FCEF."
Prior to the formation of FCEF, and as a member of the Floor Covering Leadership Council (FCLC), Thompson played a key role in launching a major research initiative that RFCI helped fund that provided a broad base of facts and data related to the industry installation issue. "This research was instrumental in helping advance the work that led to the formation of FCEF," said Thompson.
Thompson has held his seat on the FCEF Board since the organization was created in 2018. Despite setbacks caused by the COVID-19 pandemic, Thompson was a huge part of moving the FCEF forward, helping to hire Executive Director Jim Aaron and getting the scholarship program up and running.
"Dean was one of the inaugural members of our Board and we're sad to see him go, but we wish him the best in his retirement," said Don Roberts, Chairman of the FCEF Board. "Bill's background will help our team greatly and bring yet another perspective to solving the industry crisis we were formed to address."
The FCEF Board of Directors consists of representatives from manufacturers, retailers, and industry organizations to provide a wide range of perspectives to solving an industry-wide issue – the shortage of qualified installation craftsmen. To view the entire board, please visit fcef.org/board-of-directors.
About the Floor Covering Education Foundation
The FCEF was established to support the floor covering industry in several ways depending on the current needs of the industry. The mission of the FCEF is to bring awareness to the opportunities in the flooring industry, recruit new talent, aid in the funding of the student's education, and facilitate job placement for these individuals into flooring industry careers.