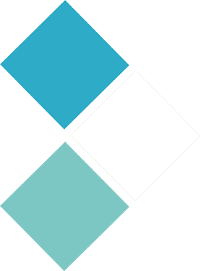 Find out where we'll be and how we can connect to support the flooring industry.
FCEF frequently attends industry and career recruitment events to help spread awareness and answer your questions. If you're attending an upcoming event, be sure to look for us and learn more about how you can join others in our industry and STEP UP.
If you're attending the preeminent event for the ceramic tile & natural stone industry, be sure to stop by and see FCEF at booth #N2328D and learn more about our work.
NWFA attendees will be focusing on navigating their future and we'd like to make FCEF a big part of that future. Come see us at booth #1417 to learn more.
Wisconsin Floor Covering Association Dinner
FCEF will be joining the Wisconsin Floor Covering Association to share ideas and initiatives to promote, attain and nurture a high standard of ethics in the floor covering industry.
RFMS Educational Conference
We'll be onsite during this action-packed education event hosted by RFMS. Be sure to find us and show your support.
SkillsUSA National Competition
FCEF will attend SkillsUSA National Competition to engage, prepare and celebrate our nation's future workforce where 6,500 career and technical education students will compete hands-on in 107 different competitions.
The FCEF Board will meet to discuss ongoing initiatives including tackling installer shortages, recruiting, fundraising efforts, marketing and more.
Come visit FCEF at booth #918 at the American School Counselor Association (ASCA) conference! We look forward to meeting you!
Floors & More Summer Convention
FCEF will be onsite at the Floors & More convention for all of your education needs.
The International Certified Flooring Installation Association (CFI) Annual Convention & Expo convention focuses on installation education and techniques. Stop by FCEF to learn how we can help!
The Floor Tek expo has something for everyone, focusing on innovative products and the most current emerging software solutions. Visit FCEF on the exhibit floor for the opportunity to collaborate!
If you're attending this Startnet event comprised of the largest network of full-service independent flooring contractors be sure to visit the FCEF and learn more about what we do.
The NAFCD Annual Convention event focuses on promoting wholesale flooring distribution and providing resources for enhancing performance as industry suppliers. Come learn how FCEF can be a valuable resource!
When we reverse the decline of qualified flooring installers, everyone in the flooring industry wins – from retailers to suppliers, distributers, and even current installers. That's why we need everyone's help so that we can all win.
As retailers, you need installation craftsman to make your customers happy. A floor sale isn't complete until it's installed, and installed well.
You can't sell more if it can't be installed. Demand for new flooring is increasing. More installation craftsmen equal more sales.
It's great to be in high demand, but how much would your business benefit from having more helpers and more craftsmen on your team?
Take the first step and tell us how you will be part of the solution.