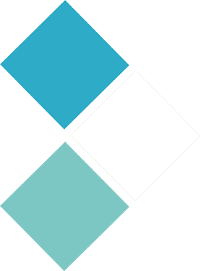 Find out where we'll be and how we can connect to support the flooring industry.
FCEF frequently attends industry and career recruitment events to help spread awareness and answer your questions. If you're attending an upcoming event, be sure to look for us and learn more about how you can join others in our industry and STEP UP.
CCA Members – come see FCEF at Booth #415 to learn how you can step up to support FCEF in spreading awareness and recruiting flooring installers.
FCEF is excited to host a summit of industry leaders to generate ideas and share how we can all make sure our industry has a strong, bright future.
ACTE Postsecondary Covening
FCEF will be speaking to postsecondary CTE professionals from across the nation to tackle four critical issues: Expanding Career Pathways, Building Apprenticeships, Closing Access & Equity Gaps, and Supporting Faculty Recruitment & Retention.
Installer shortages impact all flooring types. FCEF encourages Resilient Floor Covering Institute Members to learn more about our initiatives at their Convention.
We're excited to talk to FEI Group members about our progress in recruitment, scholarships, and placement. If you'll be there, be sure to come to see us and learn how you can step up.
Starnet Fall Membership Meeting
We're excited to be joining the Starnet Worldwide Commercial Flooring Partnership to show them what's happening with FCEF and how everyone in the flooring industry can help resolve the installer shortage.
The NAFCD + NBMDA Annual Convention is the optimal opportunity to invest in the success of your business. FCEF will be in attendance to share ways that distributors can help support FCEF.
If you're in the tile industry, this is the place to be and we'll be there too to hear from the tile industry and share how distributors, manufacturers, and contractors can step up to help tomorrow's flooring craftsmen.
Flooring dealers depend on installers and we need your help to recruit and place new installers. If you'll be at FloorCon, be sure to stop by and find out more.
Our board will meet to review our progress, discuss ideas and initiatives and help drive our efforts forward. We're thankful to have an amazing board filled with dedicated industry leaders.
ACTE CareerTech Vision Conference
This is the career and technical education event of the year and we'll be there to make sure that careers in flooring are represented.
Mohawk Edge ignites through knowledge while empowering your business with the most compelling brands and innovative technologies in flooring. FCEF will be there. Please come see us to learn more!
When we reverse the decline of qualified flooring installers, everyone in the flooring industry wins – from retailers to suppliers, distributers, and even current installers. That's why we need everyone's help so that we can all win.
As retailers, you need installation craftsman to make your customers happy. A floor sale isn't complete until it's installed, and installed well.
You can't sell more if it can't be installed. Demand for new flooring is increasing. More installation craftsmen equal more sales.
It's great to be in high demand, but how much would your business benefit from having more helpers and more craftsmen on your team?
Take the first step and tell us how you will be part of the solution.